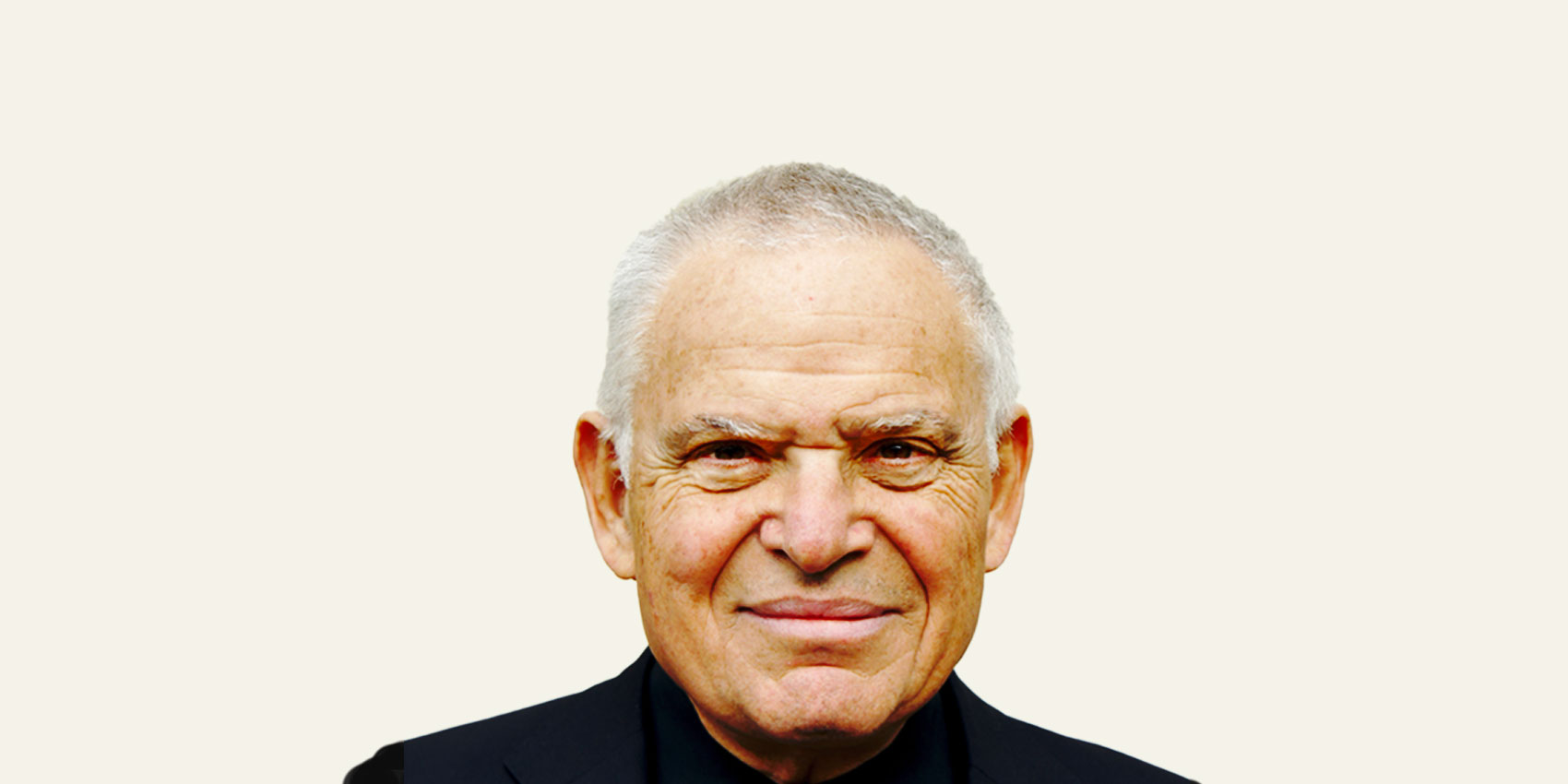 Edward Luttwak
Distinguished Adjunct Fellow
Dr. Edward N. Luttwak is a Distinguished Adjunct Fellow at The Marathon Initiative, a policy initiative focused on developing strategies to prepare the United States for an era of sustained great power competition.
Previously, Luttwak has served on U.S. presidential transition teams, testified before committees of the U.S. House of Representatives and the Senate, and has advised the U.S. Department of Defense, the U.S. Department of State, the U.S. National Security Council, the White House Chief of Staff, and several allied governments, including Japan.
Luttwak is the author of several books, including Coup d'état: A Practical Handbook (Penguin, 1968), which derived from his work as a London-based oil consultant; The Israeli Army, with Dan Horowitz (Allen Lane, 1975); The Grand Strategy of the Roman Empire (Johns Hopkins University Press, 1976), which derived from his Ph. D. dissertation; The Pentagon and The Art Of War: The Question Of Military Reform (Simon & Schuster, 1985), which was a cited source of the 1986 Defense Reorganization Act; Strategy: The Logic of War and Peace (Belknap Press of Harvard University Press, 1987), which is widely assigned in professional military education programs; Turbo-Capitalism: Winners and Losers in the Global Economy (HarperCollins, 1999), which introduced the concept of geo-economics, the logic of war in the grammar of commerce; The Grand Strategy of the Byzantine Empire (Belknap Press of Harvard University Press, 2009); and, most recently, The Rise of China vs. The Logic of Strategy (Belknap Press of Harvard University Press, 2012), which derived from a study for the U.S. Government. His books have been published in Arabic, Bahasa Indonesia, Danish, Dutch, Estonian, Finnish, French, German, Greek, Hebrew, Italian, Japanese, Korean, Mandarin Mongolian, Norwegian, Polish, Portuguese Lisbon, Portuguese São Paulo, Romanian, Russian, Spanish, and Turkish.
Luttwak was born in Arad, Romania and raised in Italy and England. He is an alumnus of London School of Economics (B.S.) and Johns Hopkins University (Ph.D.). From 1967-1972, he was a volunteer and then military contractor for the Israel Defense Forces. In 1975, he was retained as a strategic consultant to the immediate Office of the Secretary of Defense under James R. Schlesinger. Luttwak was made a U.S. citizen by Act of Congress, H.R. 2550, 95th Congress, January 26, 1977.
Luttwak established and supervises a conservation ranch in the Bolivian Amazon. He lives in Chevy Chase, Maryland.
Additional Articles
Predators on the Frontier, The American Interest, February 12, 2016 https://www.the-american-interest.com/2016/02/12/predators-on-the-frontier/
The Case for Deterrence by Denial, The American Interest, August 12, 2015 https://www.the-american-interest.com/2015/08/12/the-case-for-deterrence-by-denial/
Why Ukraine Can't Be a Buffer State, Europe's Edge, February 20, 2015
A Preclusive Strategy to Defend the NATO Frontier, The American Interest, December 2, 2014 https://www.the-american-interest.com/2014/12/02/a-preclusive-strategy-to-defend-the-nato-frontier/
Salami Slicing and Deterrence, The American Interest, November 18, 2014 https://www.the-american-interest.com/
Limited War is Back, The National Interest, August 2014 https://nationalinterest.org/feature/limited-war-back-11128?page=0%2C1
An American Strategy for Crimea, Polish Institute of International Affairs, March 3, 2014 https://cepa.ecms.pl/index/?id=276d18b2db1978d562fa17920c57977f
The Future of U.S. Policy in Central Europe, Aspen Review Central Europe, December 2013 https://www.aspen.review/
Atlanticism in Retreat, The American Interest, November 2013 https://www.the-american-interest.com/2013/10/10/atlanticism-in-retreat/
America Needs its Frontline Allies Now More Than Ever, Wall Street Journal, July 5, 2013 https://www.wsj.com/
The Vulnerability of Peripheries, The American Interest, February 2011 the-american-interest.com/2011/03/01/the-vulnerability-of-peripheries/
Central Europe Outlook 2011: New Confidence, Looming Choices, Central Europe Digest, February 1, 2011
Growing U.S.-Central European Ties, International Herald Tribune, April 6, 2010 https://www.nytimes.com/2010/04/07/opinion/07iht-edbrzezinski.html
American 'Decline' Tested on Periphery First, Realclearworld, March 22, 2010 (co-author) https://www.realclearworld.com/
The Perils of Losing Mitteleuropa, Realclearworld, September 22, 2009m https://www.realclearworld.com/
How Central Europe Is Reshaping Global Politics, Der Spiegel, February 26, 2009.  https://www.spiegel.de/
U.S. Europe Policy, Version 3.0, Limes (Italian Journal of Geopolitics), Winter 2008 https://www.limesonline.com/en/europe-policy-30-new-ideas-for-an-old-continent
Perhapsburg: What the EU Is and Isn't, The American Interest, November/December 2008 https://www.the-american-interest.com/2008/11/01/perhapsburg/
Obamas Hausaufgaben, Internationale Politik, December 15, 2008 https://internationalepolitik.de/de/obamas-hausaufgaben
Gut gebrüllt, Maus! Wie Kleine Mächte ihr Gewicht in die Waagschale Werfen Können, Internationale Politik, July/August 2008 https://internationalepolitik.de/de/gut-gebruellt-maus
Empire by Devolution: What the EU Can Learn from the Empire of Franz Joseph I, Orbis, Summer 2008 https://www.fpri.org/article/2008/07/empire-devolution-todays-eu-can-learn-franz-josef-empire/
Book Chapters and Reports
Rebuilding America's Alliances: Europe in Choosing to Lead: American Foreign Policy for a Disordered World, John Hay Initiative, 2015 https://www.goodreads.com/book/show/28186998-choosing-to-lead
Frontline Allies: War and Change in Central Europe, CEPA Strategic Assessment. Group, November 2015 (co-editor) https://cepa.ecms.pl/
A Deterrence-by-Denial Strategy for the Baltic in Frontline Allies: War and Change in Central Europe, CEPA Edited Volume, November 2015 https://www.jstor.org/stable/resrep06281.14?seq=1#metadata_info_tab_contents
Central European Security After Crimea: The Case for Strengthening NATO's Eastern Defenses, CEPA Report No. 35, March 25, 2014 http://cepa.ecms.pl
CEPA Edited Volume, November 2013 (co-editor) https://cepa.ecms.pl/
The Anchorless Pivot: Where Central Europe Should Fit in America's 'Pacific Century" in Navigating Uncertainty: U.S.-Central European Relations 2012, CEPA Edited Volume, July 2012
Translating Opportunity into Impact, Central Europe in the EU,2010-2020, The Polish Quarterly of International Affairs, December 2011 https://www.ceeol.com/search/article-detail?id=162648
Building the New Normal: U.S.-Central European Relations 2010-2020, CEPA Edited Volume, April 2011 (co-editor)
Hingepoint Allies: Bolstering U.S. Alliances with Exposed States in Central Europe, East Asia and the Middle East, CEPA Report No. 32, October 2010
Keeping New Allies: An Assessment of U.S. Policy in Central Europe, Report of CEPA Working Group, July 2010 (co-author)
S.-Central Europe Relations in the Age of Obama, CEPA Edited Volume, July 2009 (co-author) https://cepa.ecms.pl/
Tipping the Scales: Why Central Europe Matters to the United States, Center for European Policy Analysis, May 2006 http://www.ncpathinktank.org/pdfs/CEPATippingtheScales.pdf