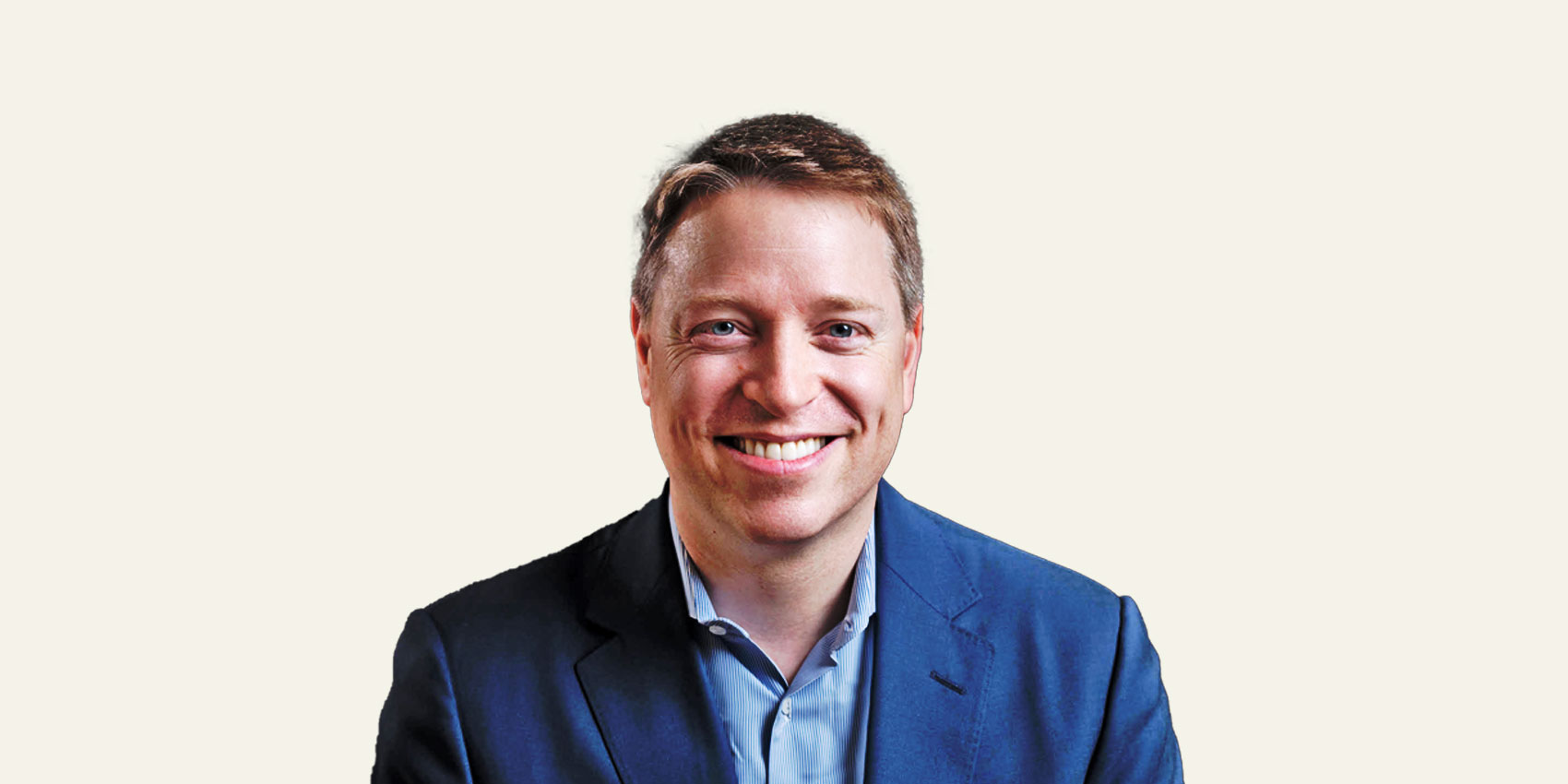 Matt Pottinger
Matt Pottinger is a Senior Advisor at the Marathon Initiative and Distinguished Visiting Fellow at the Hoover Institution.  Pottinger previously served at the White House for four years in senior roles on the National Security Council staff, including as Deputy National Security Advisor from 2019 to 2021.  In that role, he coordinated the full spectrum of national security policy. Before that he served as Senior Director for Asia, where he led the administration's work on Asia, and in particular its shift on China policy.
"Matt Pottinger conceptualized and drove the most important shift in U.S. foreign policy since the end of the Cold War," said former National Security Advisor H.R. McMaster about Matt's role in helping reorient the United States toward great-power competition with China.
Before his White House service, Matt spent the late 1990s and early 2000s in China as a reporter for Reuters and The Wall Street Journal.  He then fought in Iraq and Afghanistan as a U.S. Marine during three combat deployments between 2007 and 2010.  Following active duty, Matt founded and led an Asia-focused risk consultancy and ran Asia research at a multi-strategy investment fund in New York.
Additional Articles
Predators on the Frontier, The American Interest, February 12, 2016 https://www.the-american-interest.com/2016/02/12/predators-on-the-frontier/
The Case for Deterrence by Denial, The American Interest, August 12, 2015 https://www.the-american-interest.com/2015/08/12/the-case-for-deterrence-by-denial/
Why Ukraine Can't Be a Buffer State, Europe's Edge, February 20, 2015
A Preclusive Strategy to Defend the NATO Frontier, The American Interest, December 2, 2014 https://www.the-american-interest.com/2014/12/02/a-preclusive-strategy-to-defend-the-nato-frontier/
Salami Slicing and Deterrence, The American Interest, November 18, 2014 https://www.the-american-interest.com/
Limited War is Back, The National Interest, August 2014 https://nationalinterest.org/feature/limited-war-back-11128?page=0%2C1
An American Strategy for Crimea, Polish Institute of International Affairs, March 3, 2014 https://cepa.ecms.pl/index/?id=276d18b2db1978d562fa17920c57977f
The Future of U.S. Policy in Central Europe, Aspen Review Central Europe, December 2013 https://www.aspen.review/
Atlanticism in Retreat, The American Interest, November 2013 https://www.the-american-interest.com/2013/10/10/atlanticism-in-retreat/
America Needs its Frontline Allies Now More Than Ever, Wall Street Journal, July 5, 2013 https://www.wsj.com/
The Vulnerability of Peripheries, The American Interest, February 2011 the-american-interest.com/2011/03/01/the-vulnerability-of-peripheries/
Central Europe Outlook 2011: New Confidence, Looming Choices, Central Europe Digest, February 1, 2011
Growing U.S.-Central European Ties, International Herald Tribune, April 6, 2010 https://www.nytimes.com/2010/04/07/opinion/07iht-edbrzezinski.html
American 'Decline' Tested on Periphery First, Realclearworld, March 22, 2010 (co-author) https://www.realclearworld.com/
The Perils of Losing Mitteleuropa, Realclearworld, September 22, 2009m https://www.realclearworld.com/
How Central Europe Is Reshaping Global Politics, Der Spiegel, February 26, 2009.  https://www.spiegel.de/
U.S. Europe Policy, Version 3.0, Limes (Italian Journal of Geopolitics), Winter 2008 https://www.limesonline.com/en/europe-policy-30-new-ideas-for-an-old-continent
Perhapsburg: What the EU Is and Isn't, The American Interest, November/December 2008 https://www.the-american-interest.com/2008/11/01/perhapsburg/
Obamas Hausaufgaben, Internationale Politik, December 15, 2008 https://internationalepolitik.de/de/obamas-hausaufgaben
Gut gebrüllt, Maus! Wie Kleine Mächte ihr Gewicht in die Waagschale Werfen Können, Internationale Politik, July/August 2008 https://internationalepolitik.de/de/gut-gebruellt-maus
Empire by Devolution: What the EU Can Learn from the Empire of Franz Joseph I, Orbis, Summer 2008 https://www.fpri.org/article/2008/07/empire-devolution-todays-eu-can-learn-franz-josef-empire/
Book Chapters and Reports
Rebuilding America's Alliances: Europe in Choosing to Lead: American Foreign Policy for a Disordered World, John Hay Initiative, 2015 https://www.goodreads.com/book/show/28186998-choosing-to-lead
Frontline Allies: War and Change in Central Europe, CEPA Strategic Assessment. Group, November 2015 (co-editor) https://cepa.ecms.pl/
A Deterrence-by-Denial Strategy for the Baltic in Frontline Allies: War and Change in Central Europe, CEPA Edited Volume, November 2015 https://www.jstor.org/stable/resrep06281.14?seq=1#metadata_info_tab_contents
Central European Security After Crimea: The Case for Strengthening NATO's Eastern Defenses, CEPA Report No. 35, March 25, 2014 http://cepa.ecms.pl
CEPA Edited Volume, November 2013 (co-editor) https://cepa.ecms.pl/
The Anchorless Pivot: Where Central Europe Should Fit in America's 'Pacific Century" in Navigating Uncertainty: U.S.-Central European Relations 2012, CEPA Edited Volume, July 2012
Translating Opportunity into Impact, Central Europe in the EU,2010-2020, The Polish Quarterly of International Affairs, December 2011 https://www.ceeol.com/search/article-detail?id=162648
Building the New Normal: U.S.-Central European Relations 2010-2020, CEPA Edited Volume, April 2011 (co-editor)
Hingepoint Allies: Bolstering U.S. Alliances with Exposed States in Central Europe, East Asia and the Middle East, CEPA Report No. 32, October 2010
Keeping New Allies: An Assessment of U.S. Policy in Central Europe, Report of CEPA Working Group, July 2010 (co-author)
S.-Central Europe Relations in the Age of Obama, CEPA Edited Volume, July 2009 (co-author) https://cepa.ecms.pl/
Tipping the Scales: Why Central Europe Matters to the United States, Center for European Policy Analysis, May 2006 http://www.ncpathinktank.org/pdfs/CEPATippingtheScales.pdf